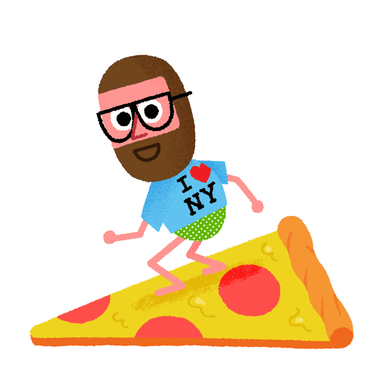 Originally from Italy, I Live in between LA and NYC.
I have 15+ years of award-winning creative experience (including an Emmy Award). My career spans across a variety of projects, from illustration to creative direction, children's books and game design.
In 2019 I created The Happy Broadcast, a counter hate and fear culture project where I feature positive news from around the world.
I suffer of PPP (pineapple pizza phobia).