A collection of work made last year for one of my favorite brands.
Giving life to food is always exciting, especially the one filled with carbs!
Timing your pasta to perfection can make all the difference between overcooked spaghetti and the perfect "al dente." So Publicis Italy helped Barilla customers to get it right with a series of Spotify playlists that help them time it correctly while also enjoying music as you cook. I'm one of the 8 chosen artists and my playlist is called "Best Song Penne"

Here are some cover options I shared with the agency.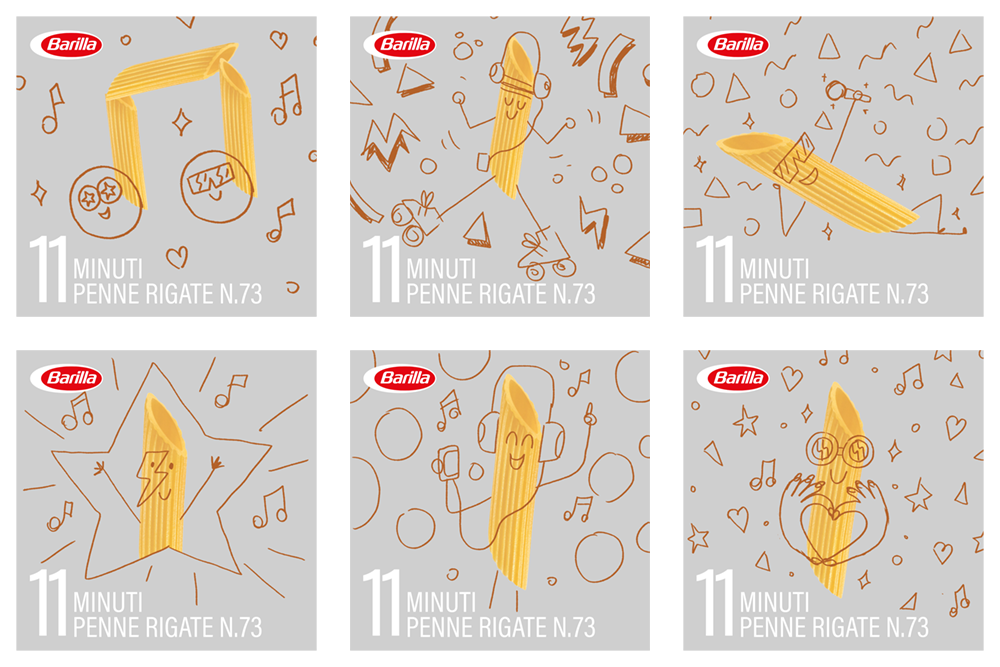 I've worked on several images for the Barilla Instagram page.
Using real photos of pasta, I've created whimsical scenes and funny characters.
This is a section of the ones I love the most. 
Because of COVID-19, Casa Barilla (Barilla's restaurants in the US) had to create specific guidelines to protect customers and employees' health. I designed and illustrated the guideline document displayed in all of their restaurants.
Thank you and enjoy your pasta! :)