Poste Italiane recently launched a new service to pack and ship Italian food goods around the world. To support the launch we have a created a series of cheerful and delicious food characters that represent the excellence of Italy.
This family of characters is made of 6 products, 4 classic and 2 seasonal. Each character is in company of one or more friends and has a specific color palette.

The 6 characters have been used on posters, flyers, cut-outs, stickers and all sort of promotional and marketing materials. They've also been displayed on video walls inside the main post office locations around Italy.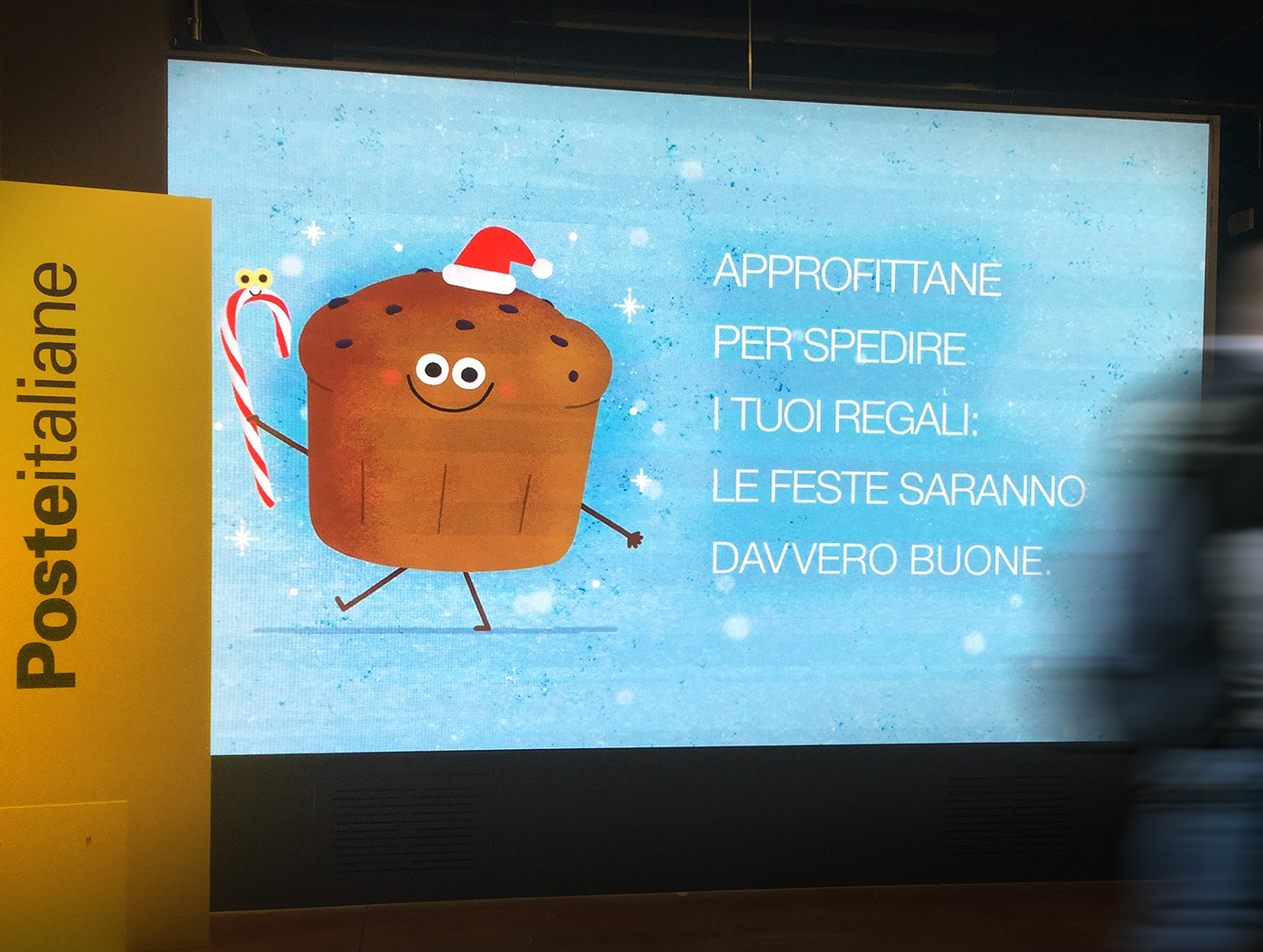 Ultimately, we've created a short video to promote and explain the new service.
Client: Poste Italiane / Art direction: IBG Wave
Illustration: Mauro Gatti / Animation: Stefano Meazza

Project Management: Nicola Morino
Production: Magnifico Illustration Agency
Thanks for watching! Please review, comment and share if you like this project!