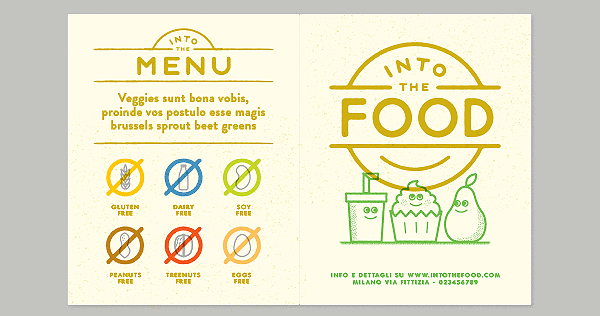 This project was done for Into The Food, a natural and organic restaurant in Milan for everyone that love good food, but that also suits the dietary needs of people with intolerances to diary, lactose or glutten.
The project is currently on hold due to organizational delays but I wanted to show the creative process so far.
The idea was to create a place to enjoy food in a relaxed and informal atmosphere, starting from a happy logo to a series of characters and patterns that really put you in a good mood.
In the menu the intolerances for each dish are well dispalyed and easy to be understood thanks to the intolerances-color palette. At the bottom of the menu there is a food inspired fun fact.