Tired of spending hours searching for a great place to eat? Fed up with conflicting reviews from a bewildering array of apps? Let's admit it, choosing a place to eat it's a time-consuming and exhausting struggle nowadays, whether you're alone or with friends.
Introducing Nomquest, the one and only app that solves the "Where should we eat?" problem once and for all!
Got it? Why waste more time when you're starving? One single tap and you will find what you crave instantly! Isn't it magic?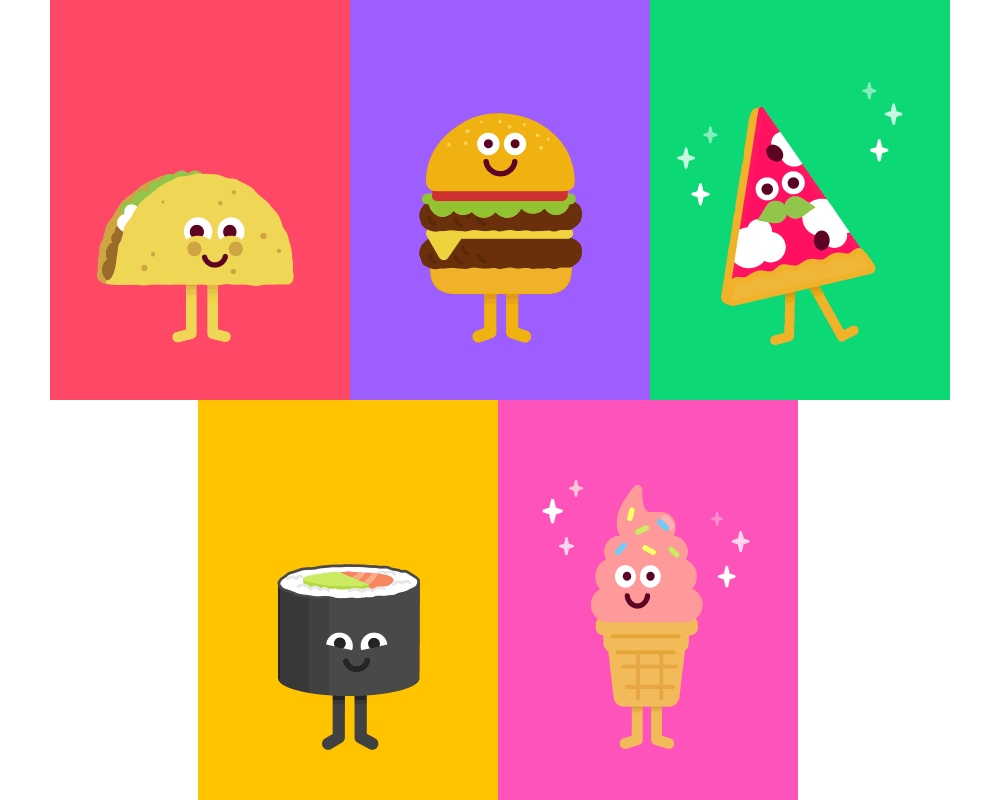 The app features five funny food characters and amazing animations that will help you in your food searching quest. Animations by the amazing
Chris O'Hara
.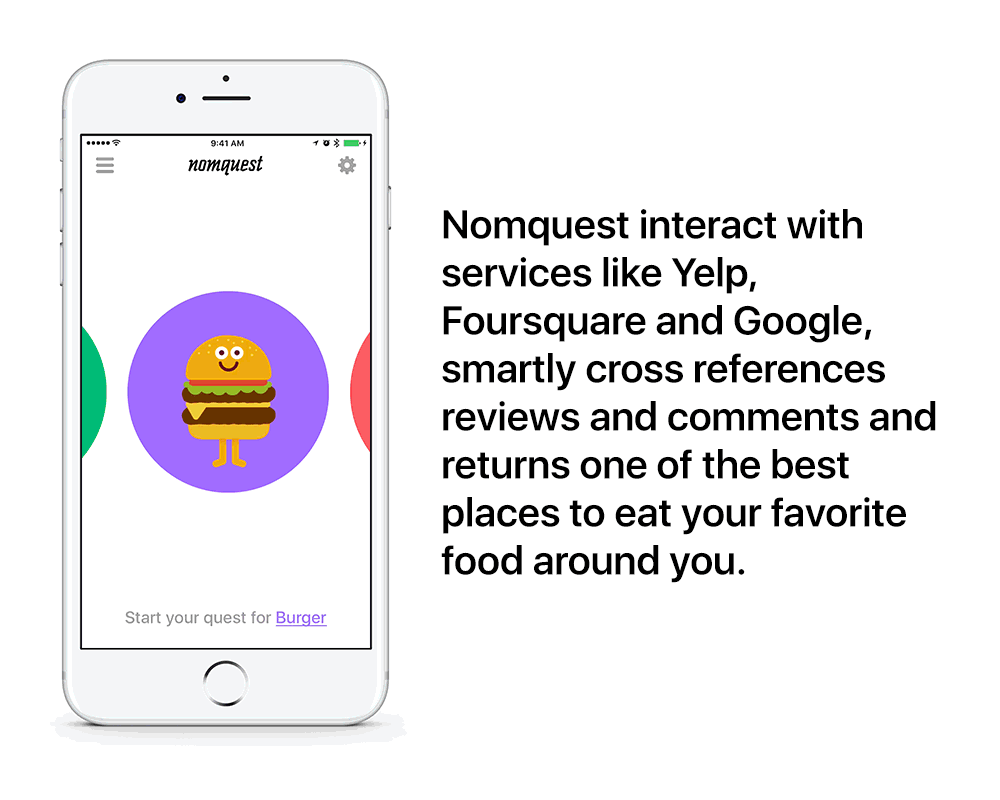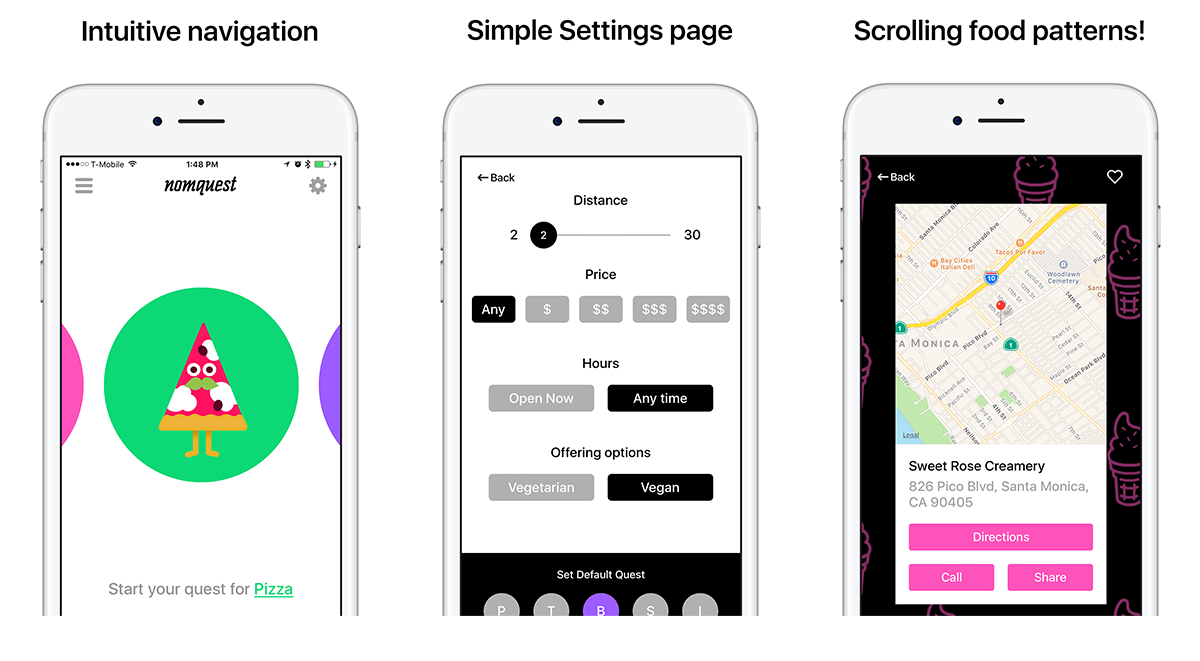 And this is the promotional video that answers all your food questions :)